Viewing object details
Updated in 2.0
The Mobile App displays Ticket's and Request's details on these screens: General, Activities, Child Tickets, and Related Objects. For Change Requests, you can also view the Approvals screen (for details, see Viewing change request approvals). To open the object details, choose its record from the object view (for details, see Understanding views).
To switch between pages, use the page indicator. You can also view child Tickets and Ticket's related objects by using the More button (for details, see Viewing child work orders and related objects.
TIP: The General page enables you to select text and copy it to the clipboard.
NOTE: Any exceeding field value is truncated down to the available screen area. To open the full version, use the details button.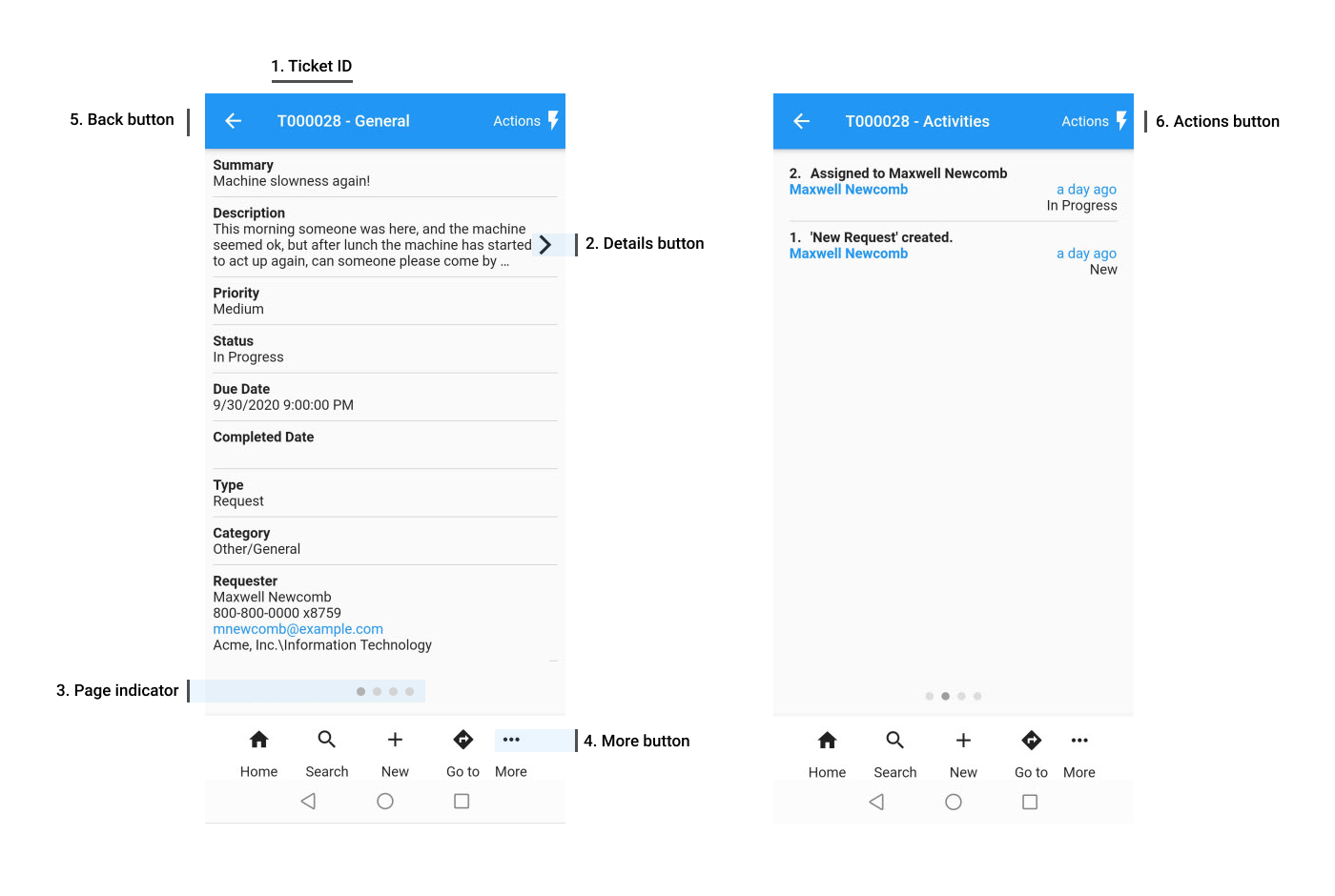 Elements of the mobile UI:
Number

UI Element

Description

1
Object ID
Displays the identifier of the current Ticket or Request.
2
Details button
Opens full description..
3
Page indicator
Switches between record pages.
4

More

button
Opens additional menu to view child Tickets, Related Objects and Activities. For details, see Viewing child work orders and related objects.
5
Back button
Returns to the previous form.
6

Actions

button
Opens actions menu to perform workflow actions on current Ticket. For details, see Performing workflow actions.