Viewing change request approvals
Introduced in 2.2
When a Change Request undergoes an approval process, you can access its approvals (i.e., Approval Requests). To view the details of a Change Request's approval, open the Change Request record. Then use the page indicator to switch to the Approvals page and tap the desired Approval record .
NOTE: If needed, you can change the approver information for any Request. For details, see Changing approvers of requests.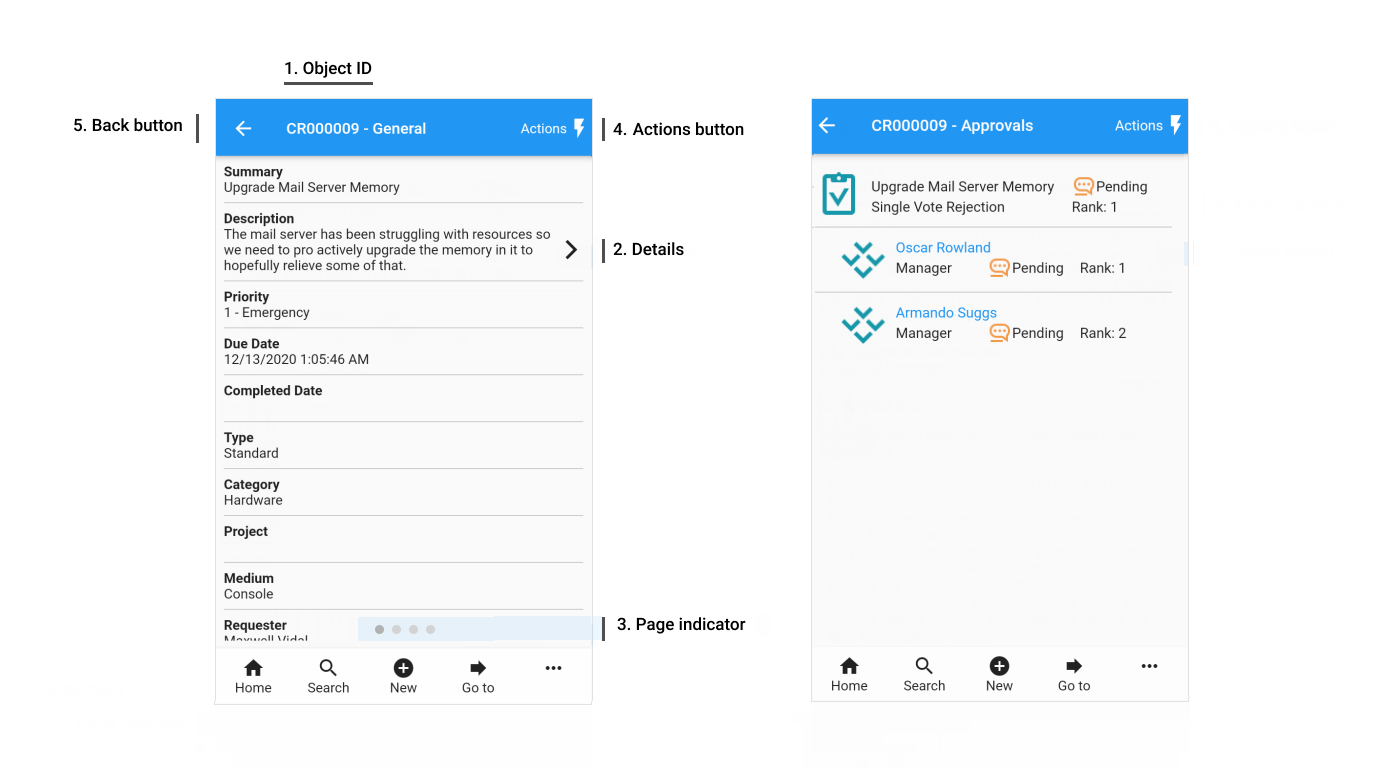 Elements of the mobile UI:
Number

UI Element

Description

1
Object ID
Displays the identifier of the current Change Request.
2
Details
Shows the list of Approval records for the current Change Request.
3
Page indicator
Switches between record pages.
4

Actions

button
Opens actions menu to perform workflow actions on current Change Request. For details, see Performing workflow actions.
5
Back button
Returns to the previous form.