Online Help | Network Inventory
Showing and hiding the Group Panel
Before you can group records by using the Group Panel, you must make it visible.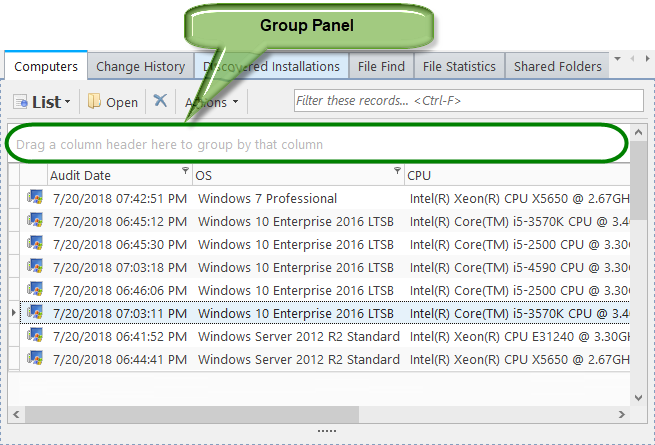 To show/hide the Group Panel, do either of the following:
Click View > Group by Box on the main menu.

Right-click anywhere in the grid and choose Group > Group by Box from the pop-up menu.

Click the Group by Box icon () on the Standard Toolbar.
This will show the Group Panel if it is not displayed or hide it otherwise.
NOTE: Alternatively, you can make the Group Panel visible by configuring options in the Customize View window: click View > Customize Views and select the Group by Box check box on the Options tab.