Switching between views
Updated in 2.0
The Incidents, Service Requests, Work Orders, Change Requests, and Approval Requests grids display the list of all your active objects. By default, the Mobile App shows you a number of pre-configured views. To access the Views menu, tap the Views button from the grid module menu.
INFO: For details on default views, see Understanding views.
NOTE: Overdue tickets and requests are displayed with their Due Date in red.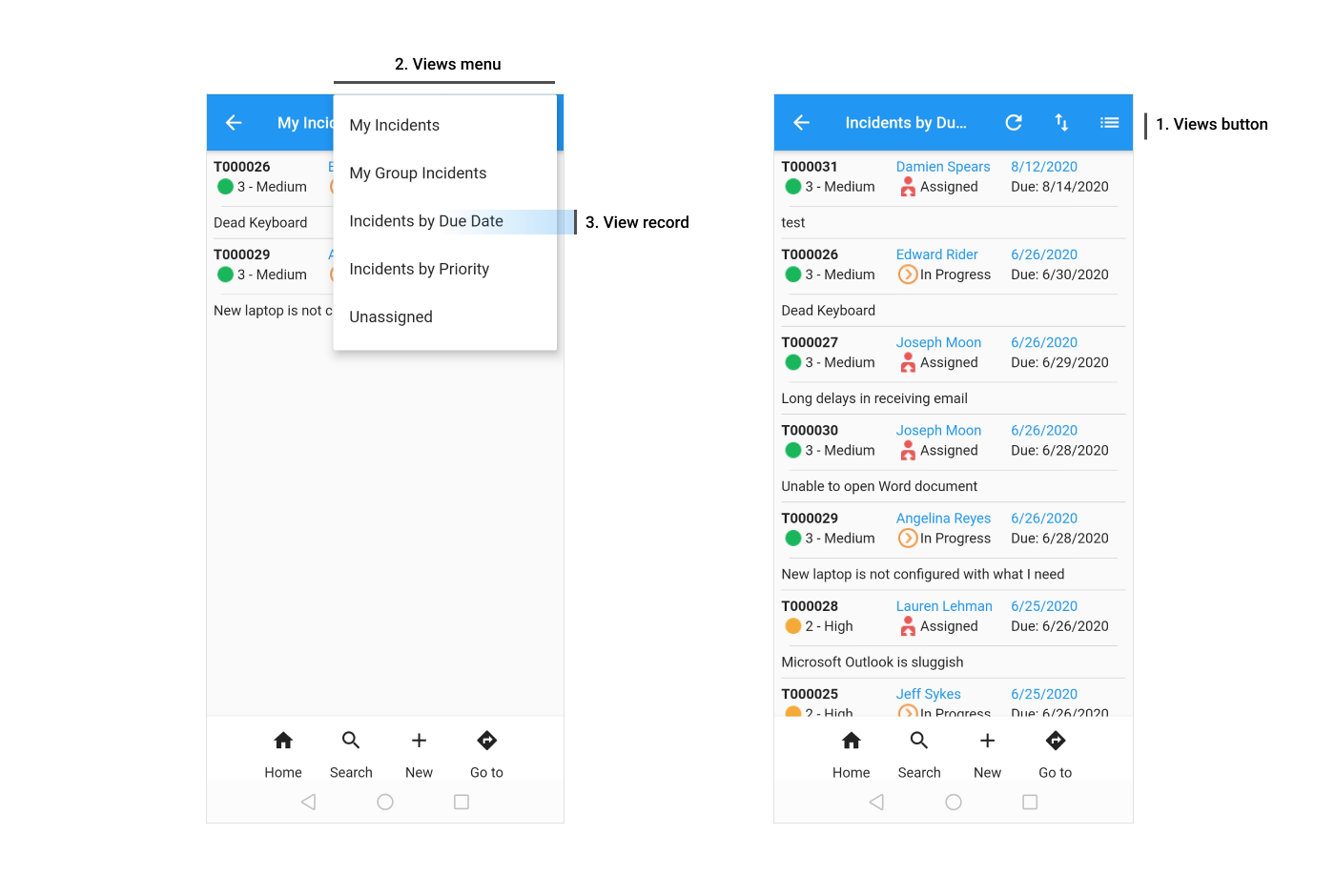 Elements of the mobile UI:
| Number | UI Element | Description |
| --- | --- | --- |
| 1 | Views button | Invokes the views menu. |
| 2 | Views menu | Displays all available views. |
| 3 | View record | Switches to the selected view. |