Creating objects
Updated in 2.0
Like the Web App and Desktop App, you can use the Mobile App to create new objects—submit Change Requests, or Tickets. For example, to create a Ticket, tap the New button, choose the object type according to your task, and fill out the submit form.
NOTE: The ability to create certain objects depends on your role in Alloy Navigator Express.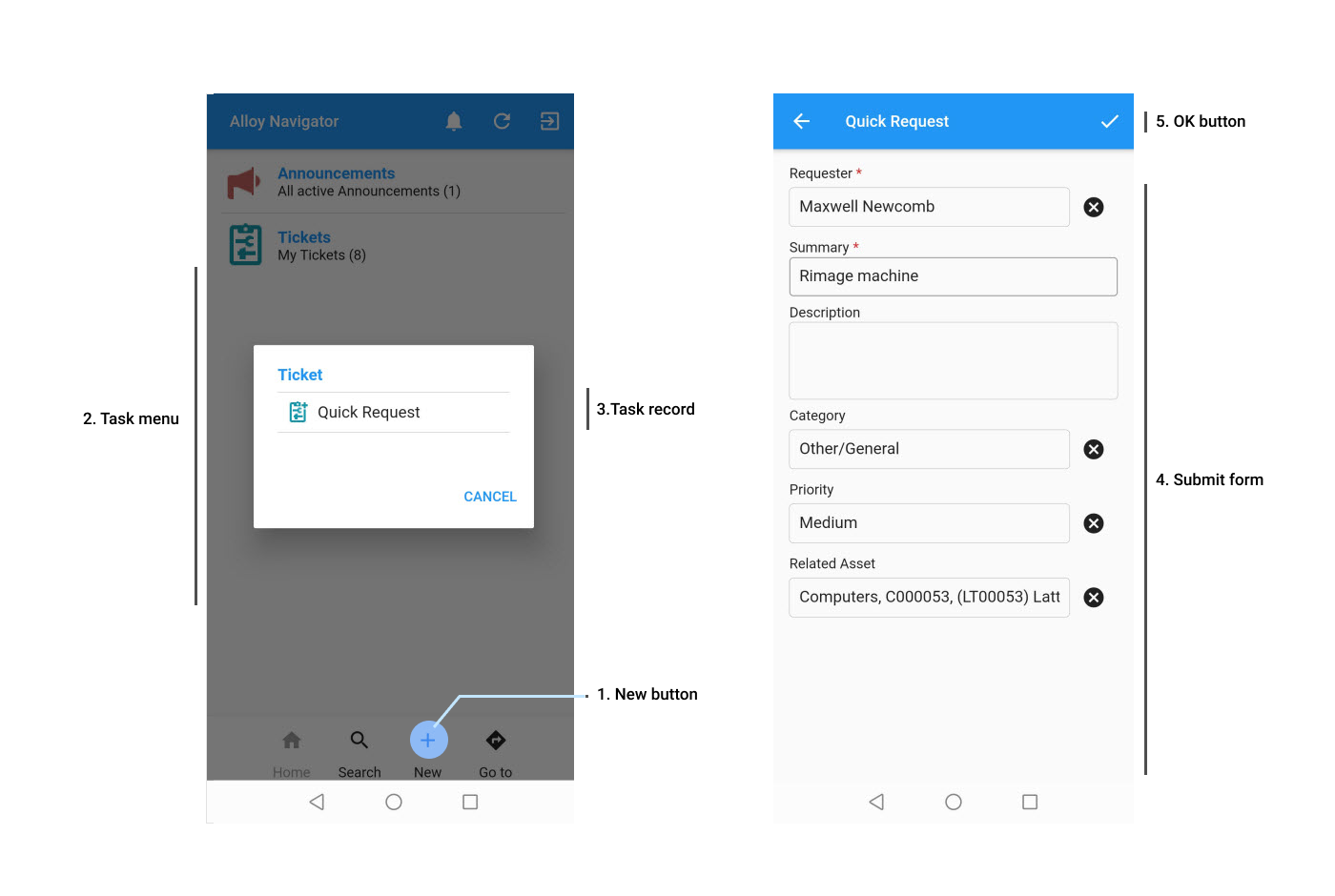 Elements of the mobile UI:
Number

UI Element

Description

1

New

button
Invokes task menu.
2
Task menu
Allows you to choose object type.
3
Task record
Invokes Ticket submit form.
4
Submit form
Displays Ticket details to submit.
5
OK button
Applies changes.