How to track the Change Requests' progress
Web App users can track the progress of Change Requests using a graphical progress indicator. This indicator shows all lifecycle stages of a Change Request within a business process and outlines the stage where the Change Request is currently at.
Each stage is mapped to a set of Change Request statuses. When the Change Request changes its stage as a result of performing workflow step actions (e.g. Create, Request Approval, Approve, Implement Change, etc.), the indicator will automatically reflect the new stage.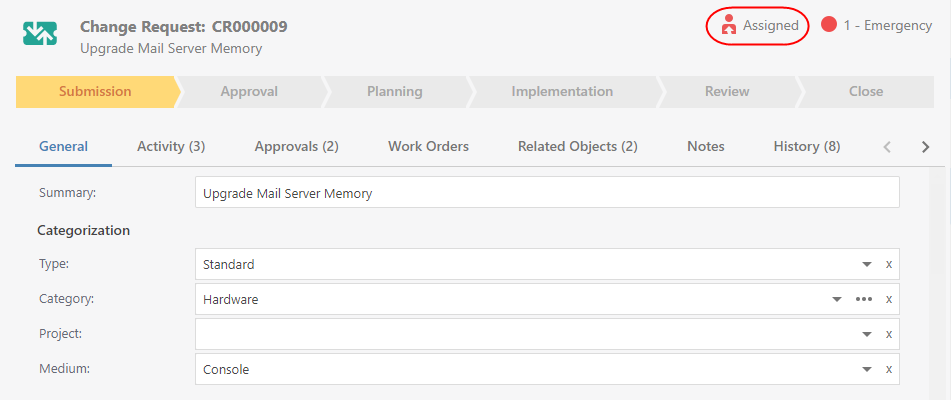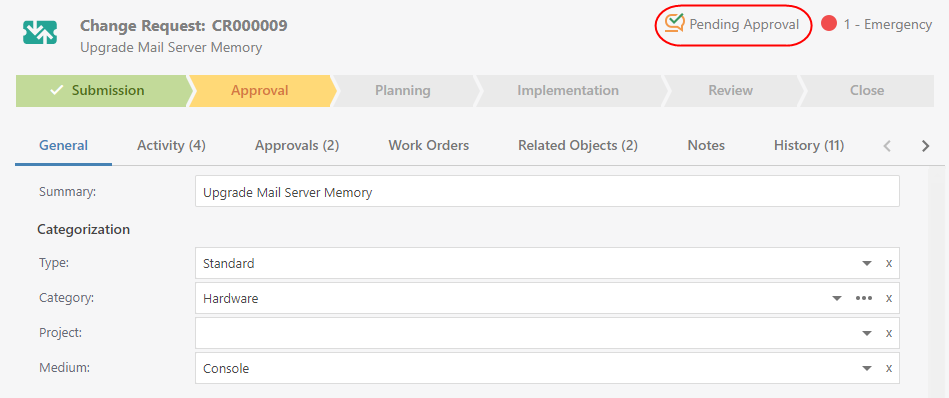 For example, as a draft Change Request is sent for approval, it will move from the Submission stage to the Approval stage.
The progress indicator uses the following color palette:
Green - for the stages that the Change Request has passed through,
Yellow - for the stage that the Change Request is currently at,
Gray - for the stages that the Change Request will progress through.
The default workflow pack includes everything necessary to help you easily understand where you are in the Change Request lifecycle process at any time.
You can use this approach out of box or customize it as needed. For details, see Managing Lifecycle Stages.