The Availability of Templates
The user's ability to create objects of a particular class depends on the granted permissions. When the user has the Create permission on certain objects, all Templates configured for those objects become available to that user.
INFO: For details, see Controlling Access to Objects.
Workflow Templates are available for technicians in the New menu of the Module menu bar above grids and at the top of object details windows. This New menu is contextual, its content depends on the current grid or object. In addition, technicians can access all Templates for all objects classes by selecting File > New from the main menu.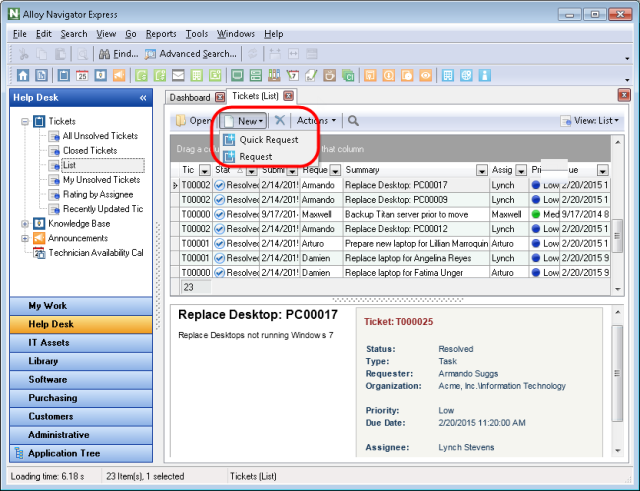 NOTE: The New menu is available in the Desktop App and in the Web App. To access the Ticket Templates in the Mobile App, technicians should use the New button, which is available in the tab bar. For details, see the Mobile App User's Guide.
The Mobile App: Creating a Ticket with the "Quick Request" Template: