Viewing child work orders and related objects
Updated in 2.0
You can view child Work Orders of the current Ticket and open the list of its Related Objects in the Mobile App. To access those lists, use the More button from the standard toolbar.
TIP: The Web App and Desktop App show this data on the Work Orders and Related Objects tabs of the Ticket's details window.
NOTE: Some Related Objects are marked with a red "Do Not Enter" sign (for example, Problems or Computers). This sign means that the Mobile App does not provide access to those objects. To access the details of such object records, use the Alloy Navigator Web App or Desktop App.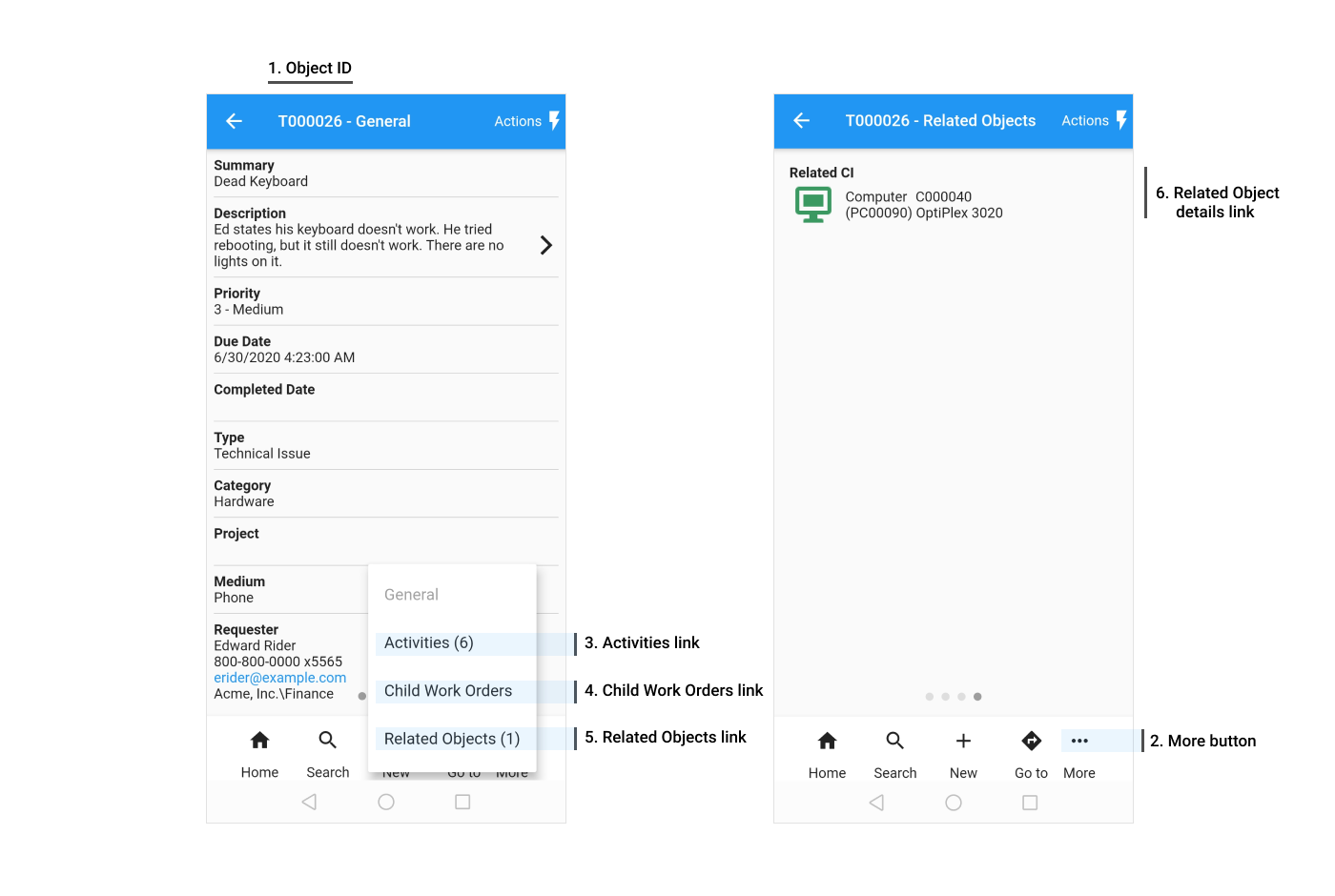 Elements of the mobile UI:
Number

UI Element

Description

1
Object ID
Displays the identifier of the current object.
2

More

button
Opens additional menu to view child Work Orders, Related Objects and Activities.
3

Activities

link
Displays the Activity Log of the current Ticket.
4

Child

Work Orders

link
Displays Child Work Orders of the current Ticket
5

Related Objects

link
Displays the Related Objects of the current Ticket.
6
Related Object details link
Displays the details of the Related Object record.