Viewing Workflow Items Assigned to a Process
To view all Actions and Triggers assigned to a Process:
In the

Workflow and Business Logic > Advanced > Processes > Process List

section, select the process to view. The right pane displays all workflow items assigned to this process.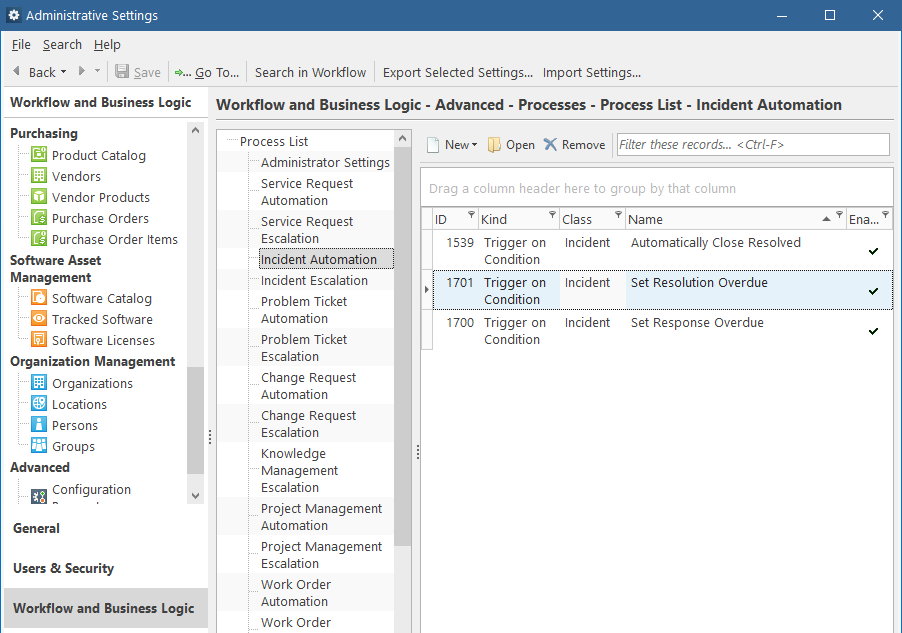 You can view the details of a particular Action or Trigger by double-clicking it.