Abort
The Abort operation terminates the current Action, Trigger, or Function without making any changes.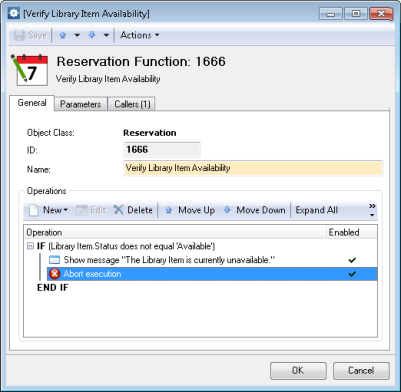 Since Abort operations run silently, when used in interactive Actions you might want to put a Message Box before the Abort to provide a message to the user, as illustrated above.
INFO: For details, see Message Box.