Setting Up Lookup Lists
In many situations Alloy Navigator utilizes the lookup table mechanism to choose field values from a configurable list of predetermined values. Data fields that are driven by this mechanism (lookup fields) appear on the screen as drop-down lists where the user may select a single value. Type, Status, Category, and Priority are examples of lookup fields.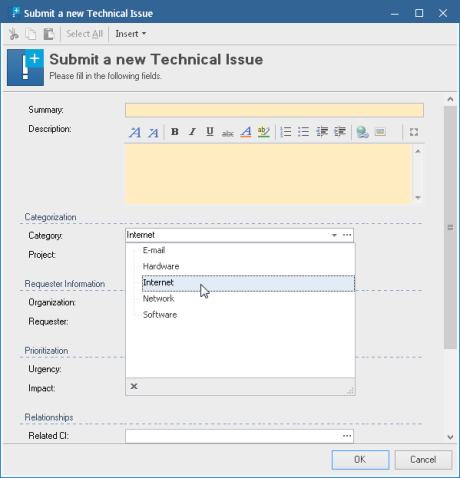 You can customize these lookup lists by modifying, adding, and deleting items. However, Alloy Navigator needs some of these items (e.g. "Closed" and "Retired") for internal operations. For this reason, they are marked as system and cannot be deleted.