Setting Up Dashboards
Dashboards are available to Desktop App and Web App users to facilitate their daily operations. Dashboards inform technicians about announcements, display important data and charts, and provide shortcuts to frequently used Actions, Views, and Reports.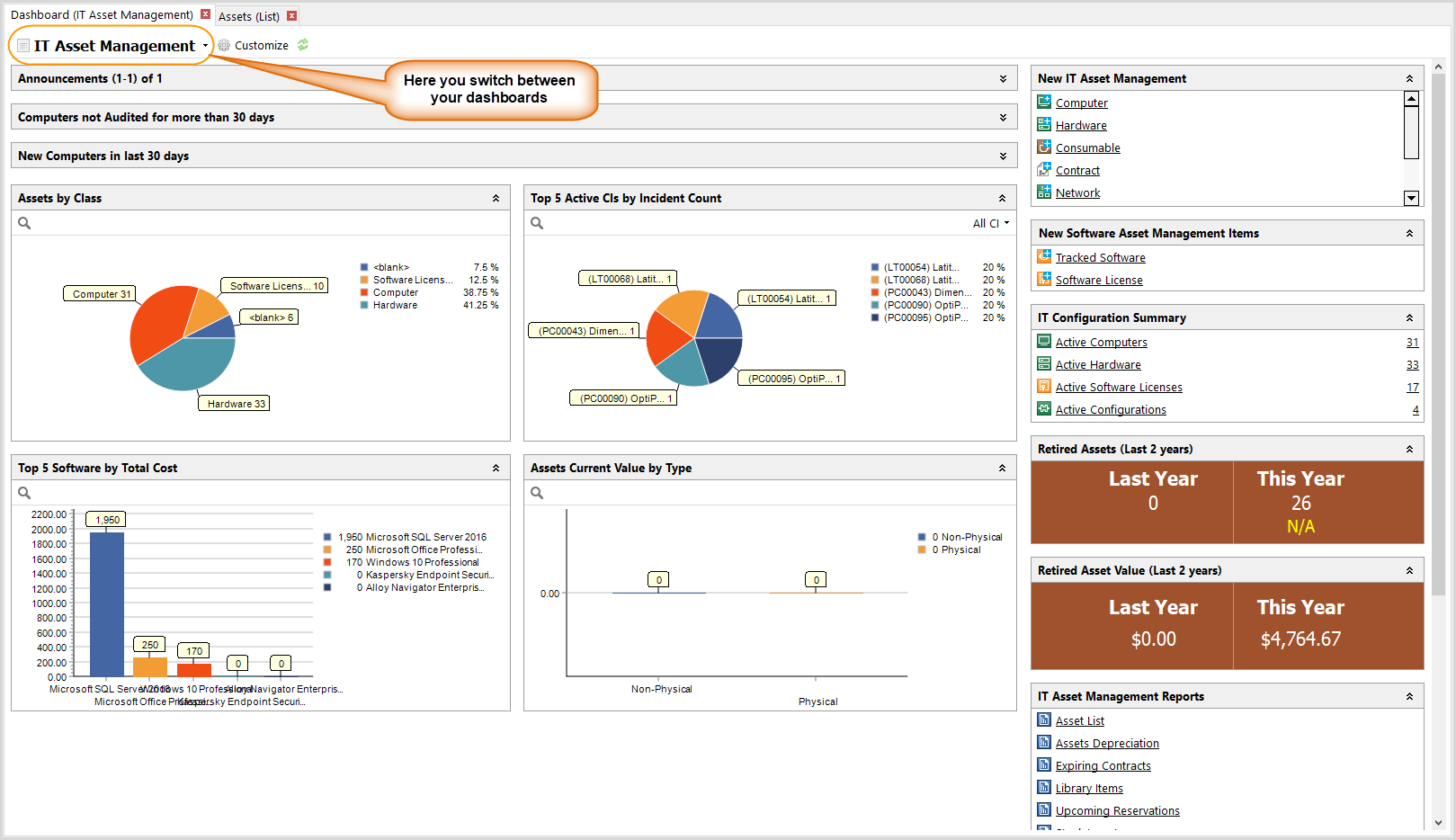 Dashboards can be customized with various widgets to fit the specific needs, responsibilities, and roles of product's users in the IT department. You can configure multiple dashboards for different categories of users by assigning them to different security roles. For example, you can provide executives with high-level charts, managers with performance indicators, system administrators with statistics on IT infrastructure, and regular technicians with lists of assigned tickets and tasks.
When users have multiple security roles, multiple dashboards may be available to them, or when there are multiple dashboards assigned to the same security role, users can have access to multiple dashboards. Users can switch between dashboards using the drop-down list in the upper-right corner of the dashboard window.
You configure and manage dashboards in the General > Dashboard Management > Dashboards section.