Results and Next Steps
Now that you have completed the Quick Start Wizard, the newly created Site appears in the Sidebar.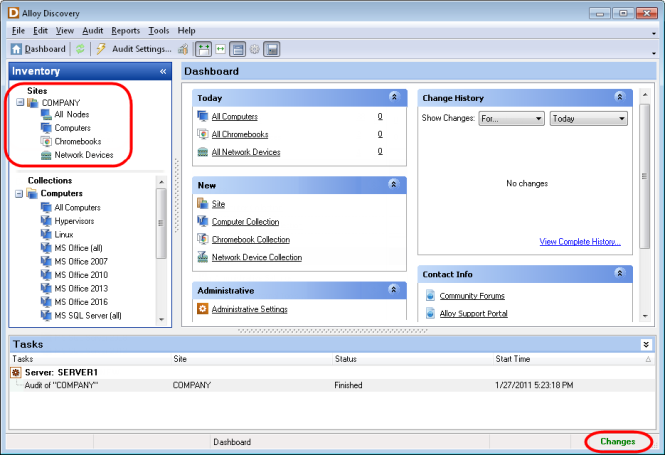 Once the task is finished and the collected data is uploaded to the database, the Changes message appears in the status bar. To immediately refresh the display, press F5 or click that message.
NOTE: Alloy Discovery automatically refreshes displayed data every ten seconds.
Locate the newly created Site in the Sidebar and view its audit results in the workspace pane.
INFO: For details, see Analyzing Audit Results.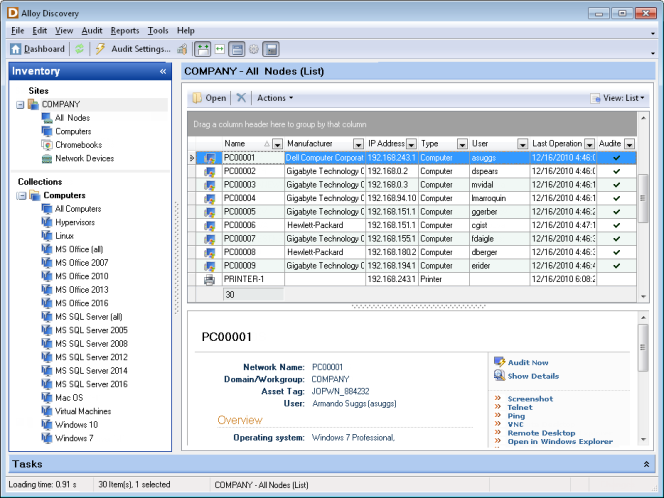 The Sites section in the Sidebar displays your Sites. Here you can access network nodes within a particular Site. The Collections section shows audited computers, Chromebooks and devices grouped into several dynamic or static collections and allows you to zoom in on different aspects of your network infrastructure.
INFO: For details on Sites, see Configuring Sites and Setting Up the Audit. For details on Collections, see Working with Collections.
Clicking a node in the Sidebar opens the selected component in the workspace pane.