Viewing Software License Usage Statistics
Alloy Discovery calculates usage statistics for each of your software products, so you can see how many license entitlements you have used and how many are either available or required. A license entitlement represents your right to install and use software products according to the license agreement.
The usage statistics is displayed within the Software Product details as follows:
Discovered Installations — displays the total number of discovered installations of the Software Product. You can view the list of computers and hardware devices, where these installations were found using the Software > Discovered Installations grid.

License Qty

— displays the maximum number of license entitlements for the organization's environment based on the license purchase agreement. This field displays the value as specified in the Software License details.
Below the usage statistics, the following compliance status indicators are displayed:
- this icon indicates that the software is compliant.
- this icon indicates that the software is not compliant.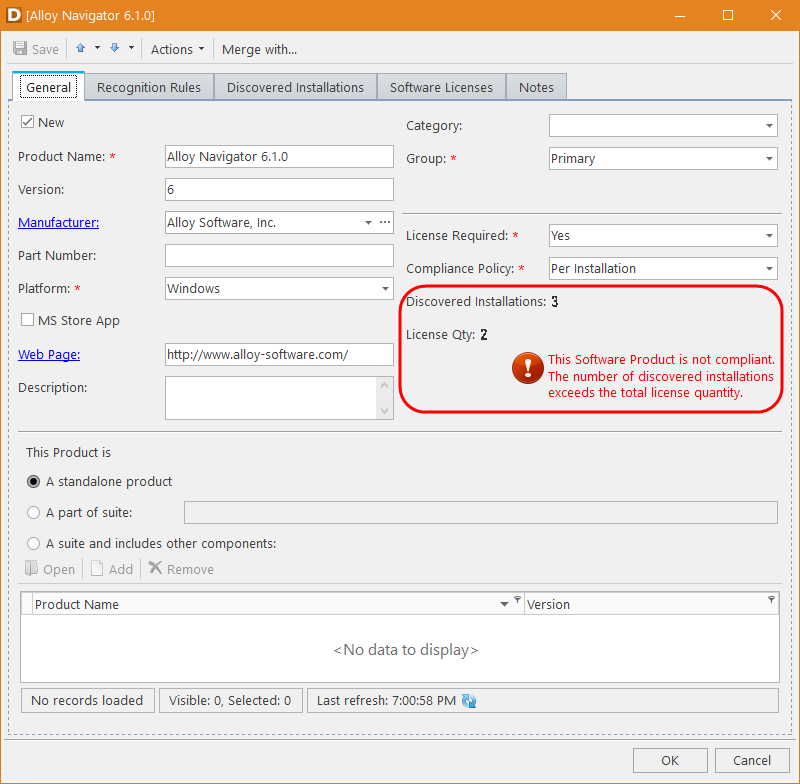 Usage details for all detected software products are displayed in the Software Catalog grid as follows: